It's less than one week away from 35 Denton which is hustle time for local artist Jon Orbock.  He's adding the finishing touches on one of his murals for the 4 day music festival. We were on our way to Ramen Republic for a brand meeting lunch break combo when we saw Jon at work.  He let us take a couple snapshots of him and his work…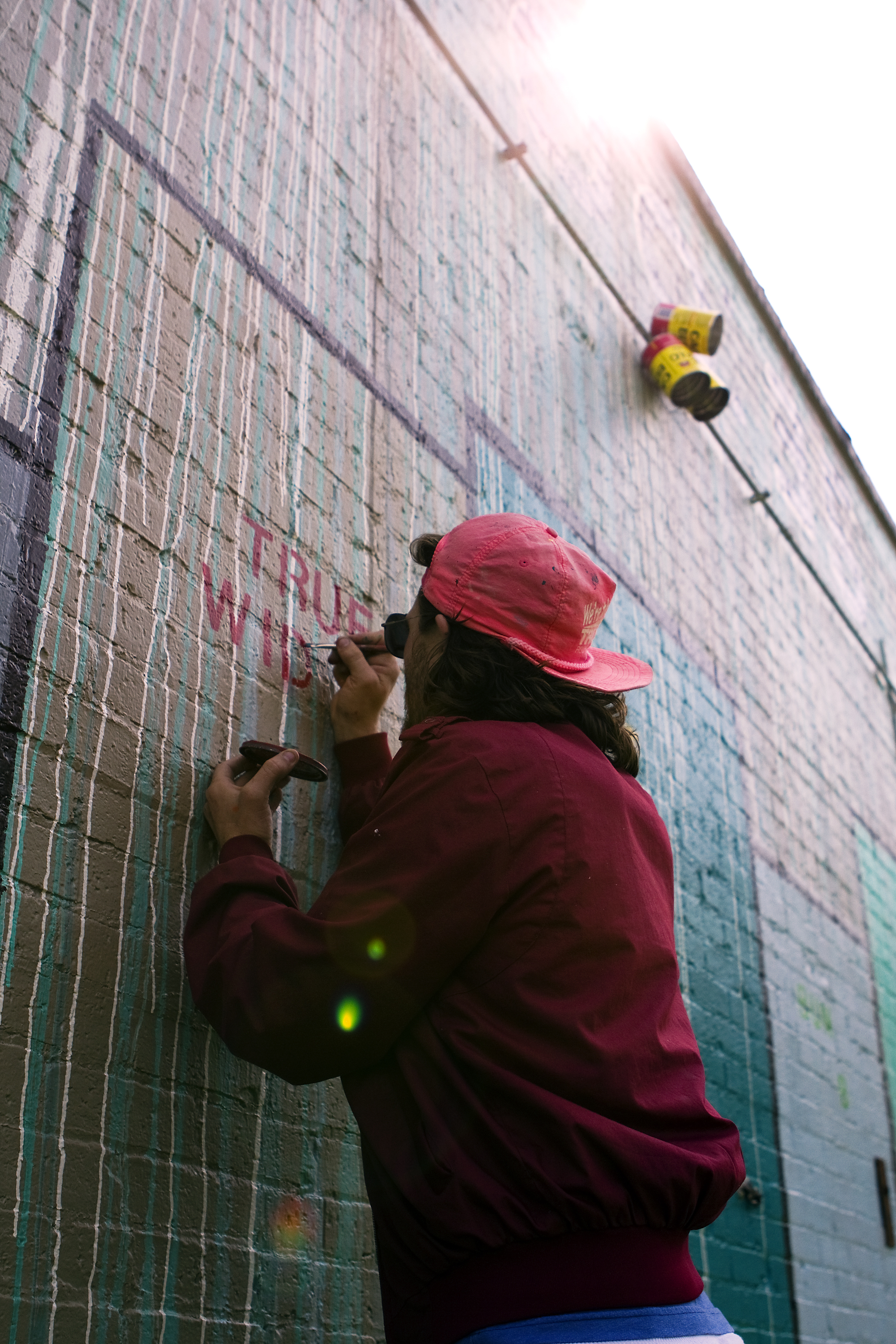 There's a lot of awesome artwork that has or is being created for 35 Denton, check out this post from the Dallas Observer for more.  I for one cannot wait until next weekend for what is sure to be a smorgasbord of awesome music!
Square 205 is a brand and web design company based out of Denton, TX.