How do you convince someone to take action? Specifically, how do you ensure the action they take is the action you are pushing for?
Design, photography, and video are crucial components for your marketing strategy, but they lack purpose without strong copy guiding the reader through a website, brochure, or sign.
Copywriting is an essential step in creating and marketing your brand. Writing effective copy requires a lot of hard work, and although it can be difficult at times, seeing the impact your copy makes for your brand is a great feeling.
Writing copy is more than just putting words to "paper." It is about strategically writing your message in a way that your connects with your audience and encourages them to follow through with your focused call to action.
Branding
Your brand's copy is one of the biggest factors in how your audience first views your brand personality. Think of your copy as your voice; What kind of tone do you wish to come across? What attitude do you aim to have?
Different brands have different personalities, so the way you write should represent the personality of your brand. Does your brand's personality come from workplace culture, or maybe the types of products you sell?
When writing copy for multiple brands, you have to be able to adjust your writing. For instance, at Square 205 our voice is laid back and fun, which captures the personality of everyone in our office. We ensure our message comes across, but we do so in a way that represents our attitude. When we write copy for clients, however, we switch it up.
For a corporate client that has a very straightforward and professional personality, we use a voice that represents that professionalism. For clients who strive to target a younger generation of consumers, we use language that appeals most to that audience.

Design
Copywriters and designers work alongside each other pretty often because they both rely on each other. For the designers, it's hard to design content without copy. This is the case for many reasons; Are there multiple headings? How large does the text need to be? Knowing how much copy is being incorporated into the project helps with designing the overall layout. But working together also helps when it's the other way around.
When writing brand content, copywriters meet with the design team to gain an understanding of the general layout of the project. If the project has a specific layout, the copywriter needs to know things such as where to incorporate what copy, and how much copy is actually needed.
While working on Square 205's website update, the copywriters would start developing the copy, then collaborate with the designers who would incorporate the copy into their designs. Both teams would work back and forth with each other to make sure the message was just right, which at times would involve things such as pulling out headings and elaborating or shortening copy.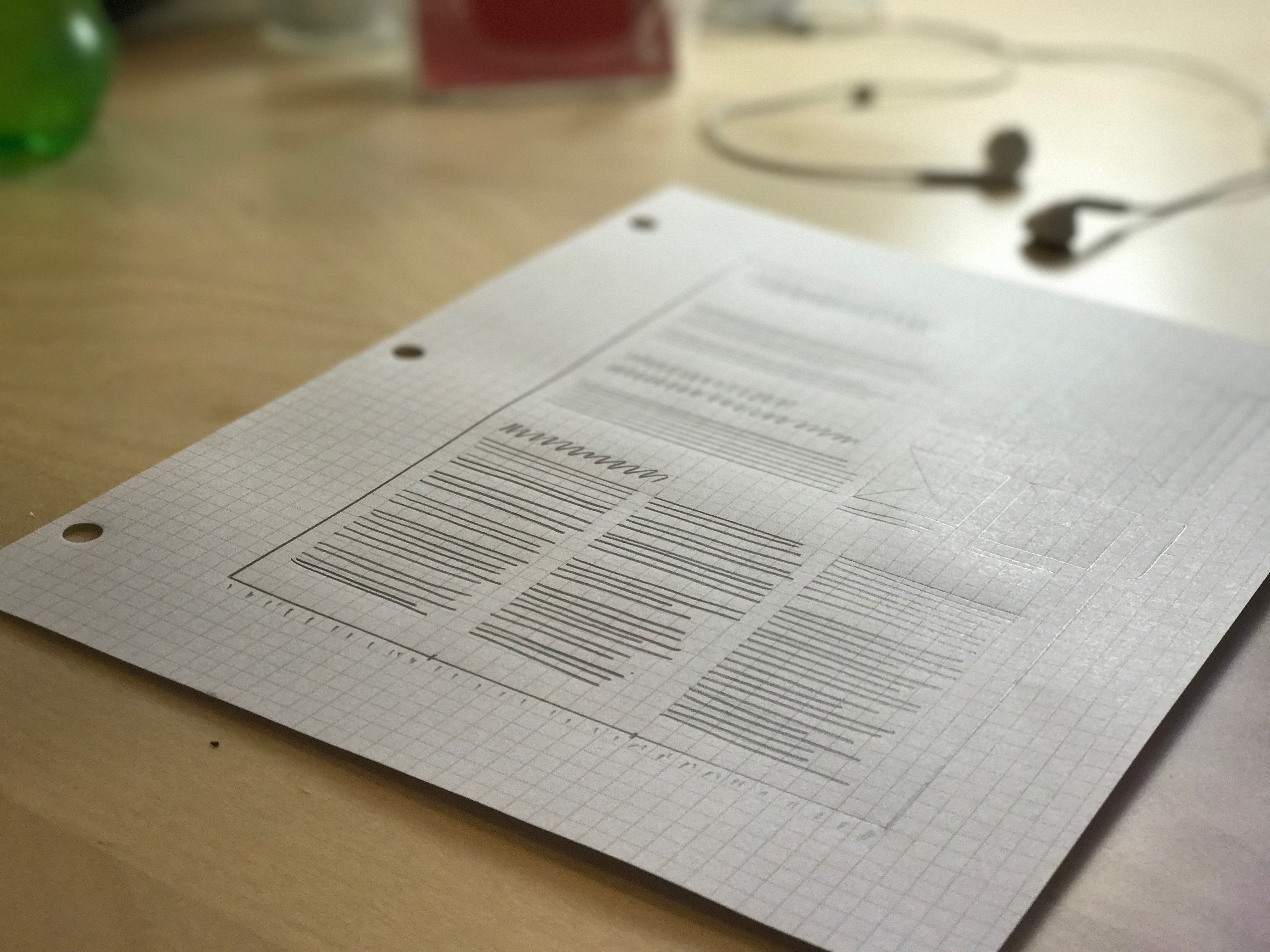 Marketing
Copywriting is crucial to marketing your brand for multiple reasons.
First off, you can use copywriting to help with marketing your business by focussing on your message. Creating strong content that brings your brand's message across will help your audience understand what your brand is saying, and in turn, connect you with the consumers you are looking for.
This is especially important when creating PPC (pay-per-click) advertisements for search engines, such as Google. Some brands try to put headlines that receive a lot of searches, but don't have anything to do with their brand or what they offer. Although they could wind up getting a lot of clicks to their website, in reality, they are wasting their business' money by paying for people to click their ads who in turn aren't going to be customers.
When creating content for your website, you need to ensure the copy you write will help your brand's SEO. SEO stands for search engine optimization, which is strategically creating content to help your website have a high ranking on search engines.
To build your brand's SEO, you have to use strategic tactics. For example, headings and links are two things that help with building SEO, so it's important to incorporate both of those when creating content. Along with techniques, there are also tools that can help you with writing copy. Yoast is a plug-in we use that basically tells you if your copy is good or not, and also gives you suggestions on what you can do to improve what you have written.

Want to Get Your Voice Heard?
Let our Square 205 team help with getting your voice out there with our copywriting services! Whether it's website copy, PPC ad copy, or any other copy, we have you covered! Check out our portfolio and contact us to get started on your project!